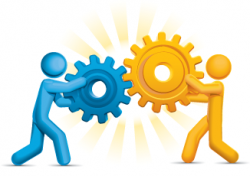 Press Room
awarded Uniform Category agreement with Premier
Fashion Seal Healthcare®, a brand of Superior Uniform Group, Inc. (NASDAQ: SGC), announced it has been awarded a group purchasing contract from Premier Inc., a healthcare performance improvement alliance of approximately 3,400 U.S. hospitals and 110,000 other providers. The award offers Premier members Fashion Seal Healthcare's unique value proposition for improving patient satisfaction through the implementation of comprehensive apparel programs.
For decades, retailers and food service companies have recognized uniforms as a powerful form of visual communication and as an effective way to build customer loyalty. Today, uniforms are being deployed in healthcare facilities in a new way in an effort to achieve similar objectives; most commonly to assist in identifying a specific employee role and to support brand recognition across the continuum of care.
"Fashion Seal Healthcare recognizes the increasing pressures that healthcare systems and their leaders are facing. We look forward to partnering with Premier members to provide uniform programs that enhance the patient's experience, build brand awareness, and reduce expenses," said Michael Benstock, CEO of Superior Uniform Group.
Fashion Seal Healthcare's experience in designing and administering complex, multi location uniform programs includes providing customized implementation, distribution, e-commerce, reporting and spend management services.