Home Page H1
Home Page H2

Scroll Down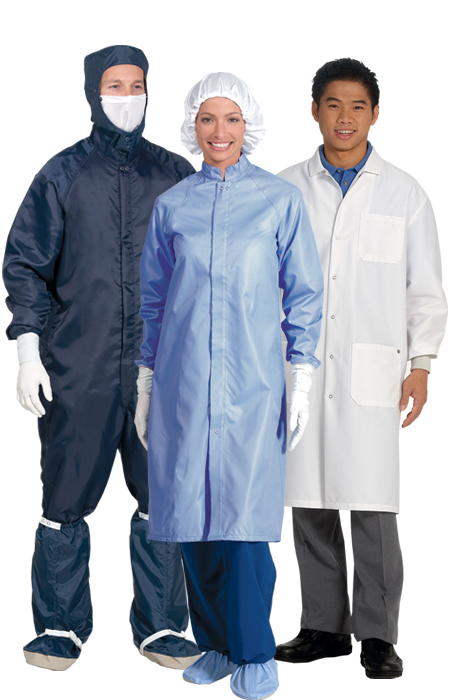 Ensuring your controlled and sterile environments remain that way, is not just your priority, but also Worklon's priority with our cleanroom garments. Since 1962, Worklon®, Superior Uniform Group's cleanroom and ESD brand, has manufactured reusable cleanroom garments and ESD apparel such as:
 
Coveralls & frocks
Cleanroom hoods & cleanroom boots
Cleanroom garment accessories
ESD lab coats
ESD lab wear
Cleanroom suits & intersuit systems
 
Worklon's comprehensive line of cleanroom garments offers quality construction and the ultimate defense in particle control, fluid resistance, bacteria filtration and electrostatic dissipation for a variety of departments and businesses, including: semiconductor, microelectronics, pharmaceutical, life sciences, medical device, aerospace, food processing and other aligned businesses.

All of the Worklon® cleanroom garments are offered in styles and fabrics that meet the stringent requirements of your controlled and sterile environments.
UNIFORMS MADE FOR EVERY ENVIRONMENT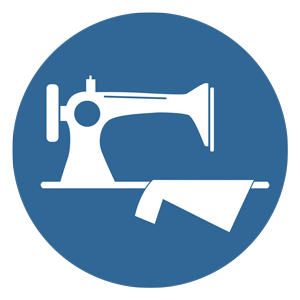 Trusted Standards
Designed to meet the stringent standards needed for cleanroom enviroments, our line of cleanroom uniforms has you covered from head-to-toe for every environment.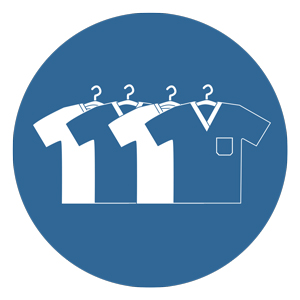 Variety
Not all cleanroom environments are created equal so we have uniforms to cover your specific needs including: Coveralls, Frocks, Hoods & boots, Intersuits, Lab coats, Scrubs and so much more!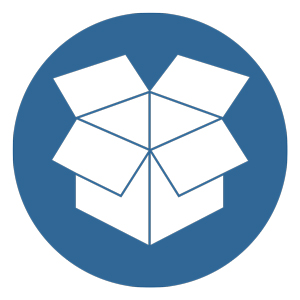 In-Stock
With our stringent supply chain standards, we have product on the shelf when you need so you won't be caught with an out-of-stock situation.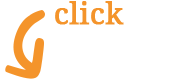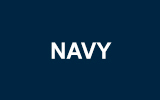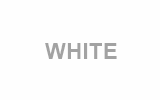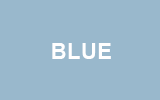 FEATURED STYLE:
Snap Closure, Raglan Sleeve Frock
Polyester taffeta frocks are donned in controlled environments up to and including Class 1000 (ISO 6). This frock includes:
Polyester knit cuffs for added protection
Two-ply reinforced plackets for added durability
Adjustable snaps at collar for a perfect fit
Color-coded hang loop that denotes the size of the frock
Gamma compatiable and autoclavable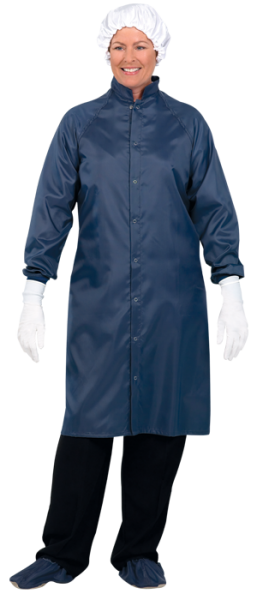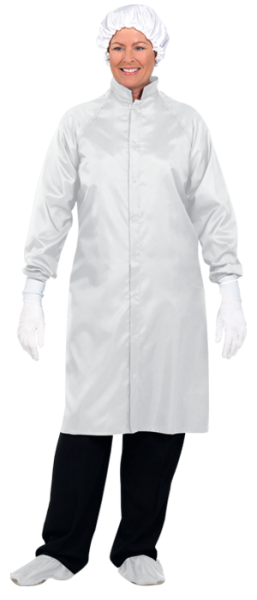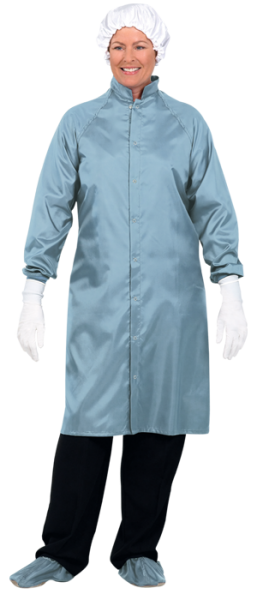 Shoe Covers
The shoes covers offer features to keep you protected with:
Full elastic opening
Rear snap adjustment for a perfect fit
Generous sizing to fit over any shoe
Color-coded stitching for easy size identification
Gamma compatiable and autoclavable
WE'VE GOT YOU COVERED!