Home Page H1
Home Page H2

Scroll Down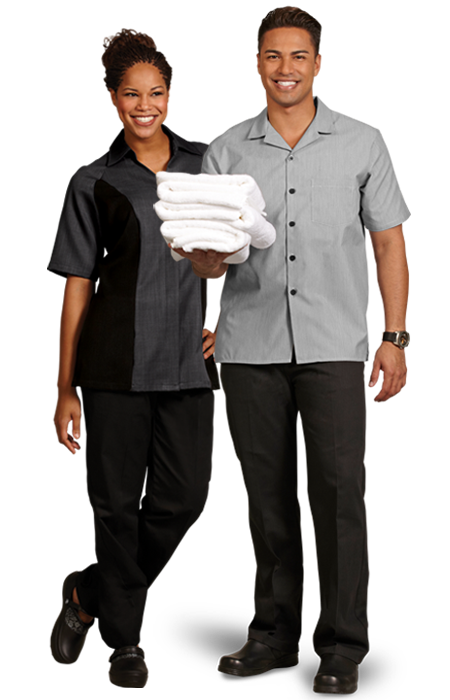 EVS and housekeeping jobs are not easy when you're getting down and dirty, lifting heavy objects and standing and moving on your feet all day - all while having to look good while representing your brand. Fashion Seal Healthcare understands the demands on these jobs and these uniforms need to feel good, comfortable and durable.

Fashion Seal Healthcare offer EVS and housekeeping uniforms in a wide range of styles and fabrics. From pleated pants to cargo pants and wrinkle resistant fabric to eco poly fabrics to mesh, you can choose the design and style that will enable you to improve brand awareness, employee confidence, professional appearance and your image. Our EVS and housekeeping uniform line includes options such as:
Tunics
Dresses
Pants
Skirts
Shorts
Camp shirts
Knit shirts
Aprons
T-shirts
Customize your EVS and housekeeping uniforms with embroidered names and logos for that extra brand recognition.
NOT ALL UNIFORMS ARE MADE THE SAME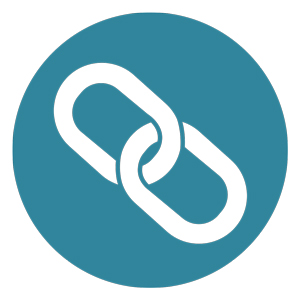 Durable
Designed and manufactured to standards that withstand the test of time - no matter what the job is! Our EVS/Houskeeping uniforms are a great addition to any uniform program.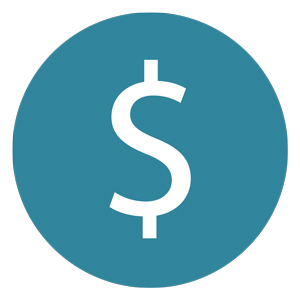 Economical
With a wide range of uniform options to fit any budget, our EVS/Housekeeping collection is a perfect fit for any uniform program. We offer a large selection of colors and the latest in fabric technology that won't break the budget.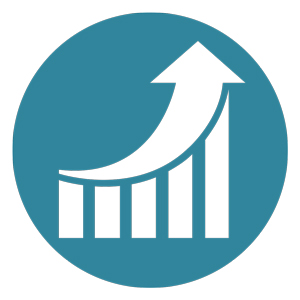 Performance
Need a uniform that is able to keep up with you? Our EVS/Housekeeping uniforms are designed with features to ensure your uniform moves with you and is able to withstand the rigorous demands of your job!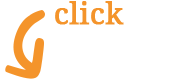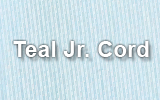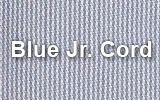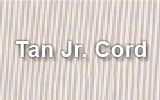 FEATURED STYLE:
Women's Jr. Cord Tunic
Be comfortable during every task you complete without losing a touch of style. The Ladies' Jr. Cord short sleeve tunic has the extra details for the perfect fit including:
Contrast binding on collar and cuffs
Princess lines for a feminine fit
Keep all of your necessities close with two lower pockets with a keyholder in the right pocket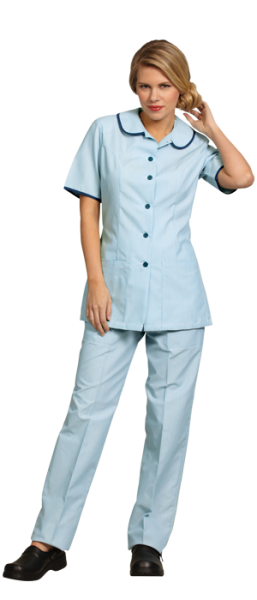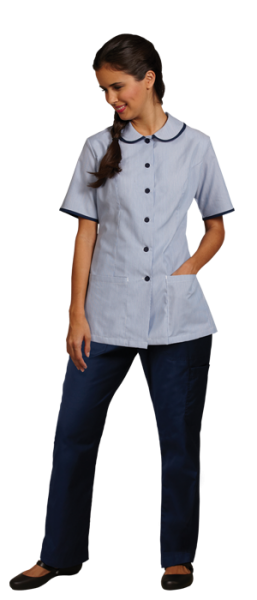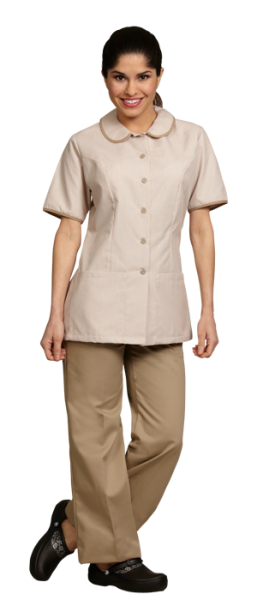 Junior Cord Fashion Slacks
To compliment the tunic, try out our most popular economical classic fit pants - Fashion Slacks.
These pants feature:
Multi-stitched elastic waistband
Two inset pockets
Tons of color options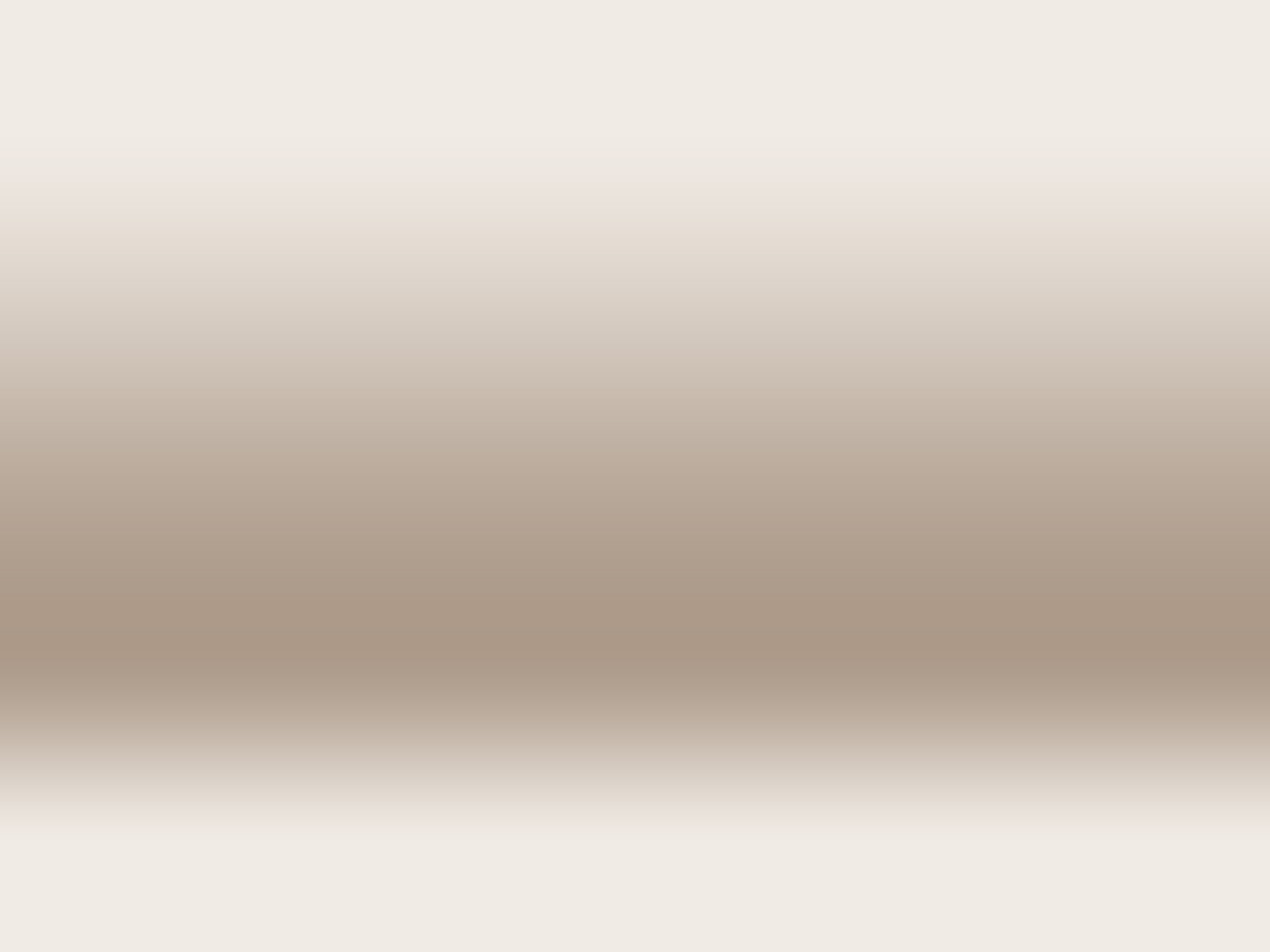 ADDITIONAL STYLES

PUT ALL OF THE PIECES TOGETHER