The New Face of Healthcare
Today when visiting healthcare facilities, whether acute or non-acute, the question of branding and care giver identification always comes up during discussion when developing a uniform program. Common questions include:
Should we brand the uniforms our employees wear across our continuum of care, both acute and non-acute?
Do we want to standardize our uniforms by department so patients and their family members can visually identify employee roles from the many different departments within the hospital?
Healthcare facilities today view their patients as consumers who have a choice of where to receive treatment.  Competition to attract these patient-customers to their facilities is an ongoing process, with a new intense focus.  The need to win over patient-customers has accelerated to a whole new level of importance.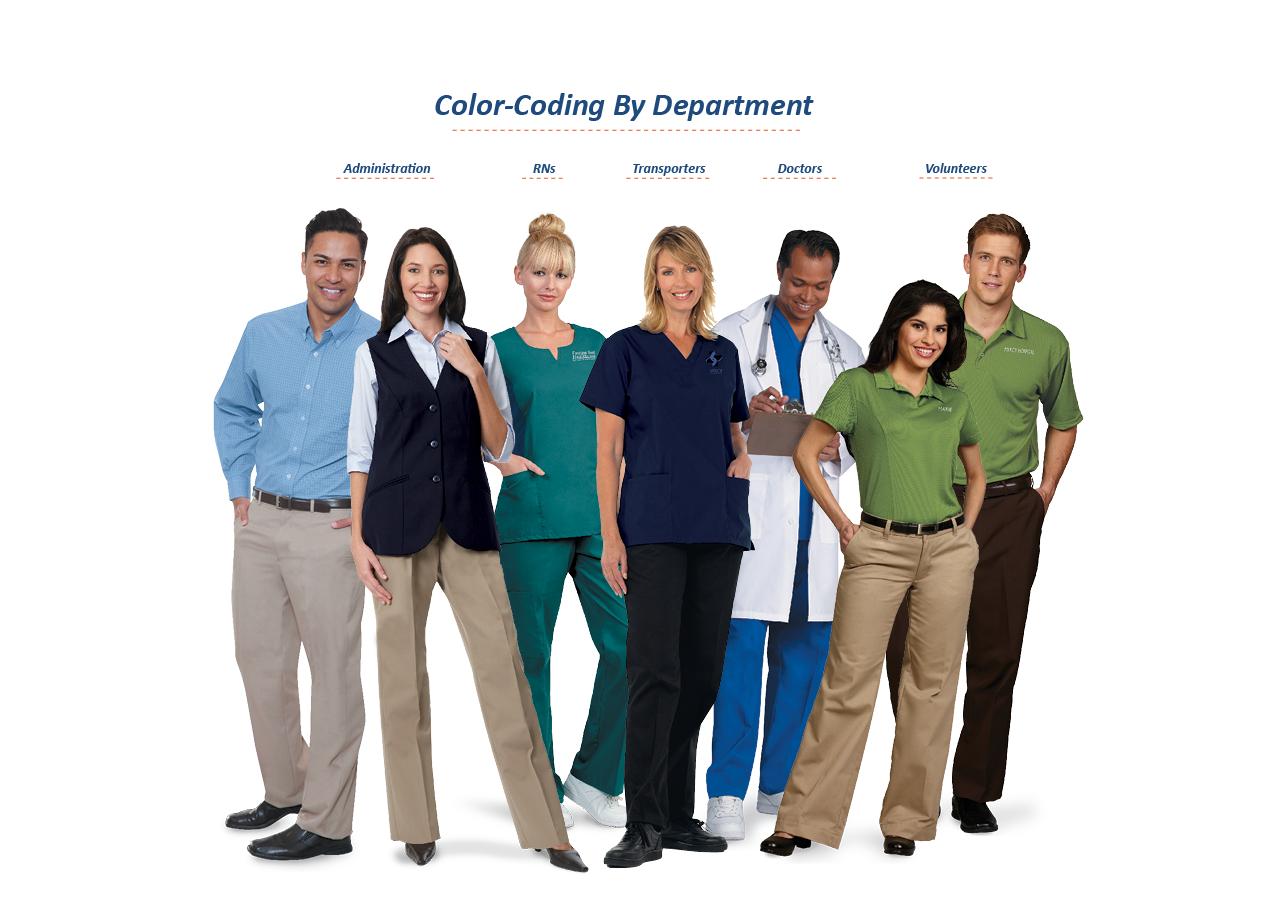 Which department would you like to start with?